Logo design for Hub Grub, a gourmet burger restaurant in Truro, NS.
Interior Design
Complete design of layout, colours, signage and custom designed furniture for Hub Grub restaurant.
Livery
Vehicle graphics for Hub Grub.
Designed menu boards and framed posters for restaurant interior.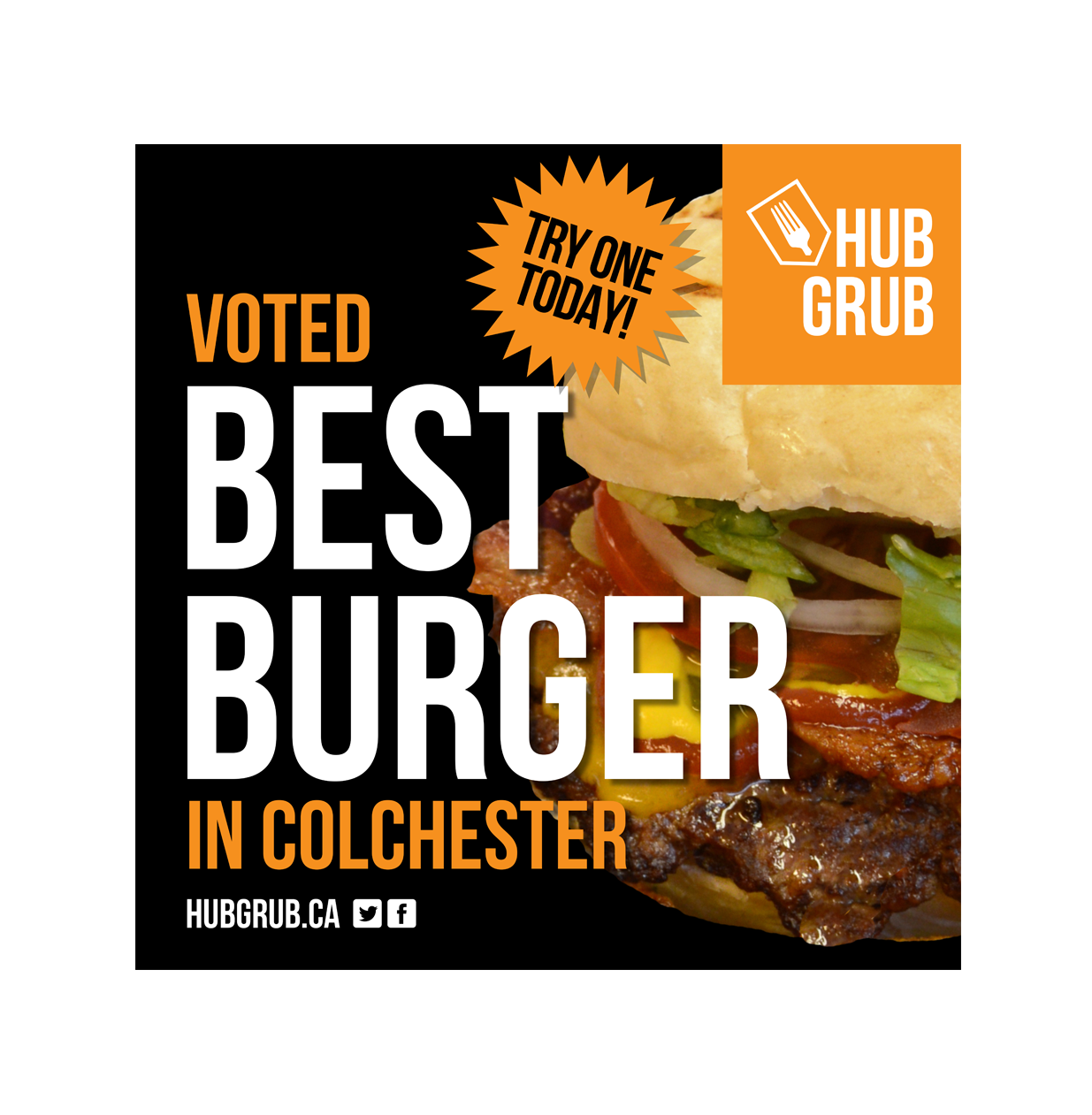 Banners and print advertisements to promote Hub Grub being voted Best Burger in Colchester County.
Social media graphics to promote Burger of the Month.